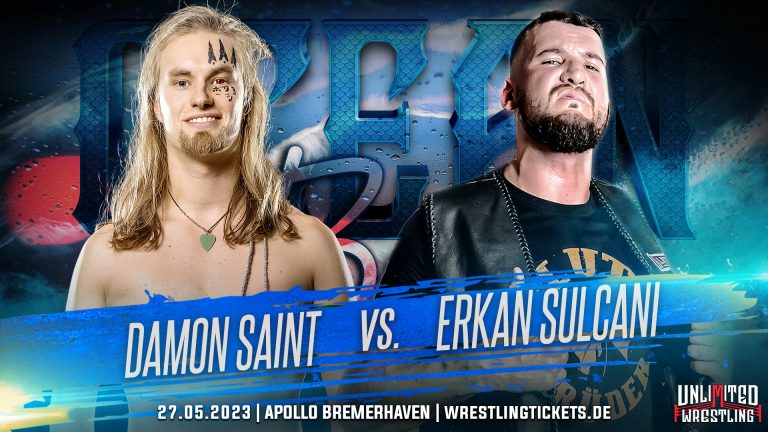 Die 'Holy Show' Damon Saint hat einen Lauf! Im Jahr 2023 konnte er einen Sieg nach dem anderen einfahren – und er ist entschlossen, die Serie bei Ocean Bash am 27.05.23 weiter auszubauen. Sein Gegner: 'Mr. Uppercut' Erkan Sulcani, der in Bremerhaven sein Unlimited-Debüt gibt. Wird die 'Holy Show' den Riesen wegrocken – oder wird Erkan Sulcani in seinem ersten Match direkt beweisen: Er kan(n) alles?
________________________

'The Holy Show' Damon Saint is on a roll! In 2023, he's gone from victory to victory – and he's determined to continue the series at Ocean Bash on May 27. His opponent: 'Mr. Uppercut' Erkan Sulcani, who will be making his Unlimited Wrestling debut in Bremerhaven. Will 'The Holy Show' rock the giant from the capital – or will Erkan Sulcani prove that he can indeed do anything?